Directions to Nash Lecture Theatre (K2.31) and Council Room (K2.29), Strand Campus KCL
It may surprise you to learn that one of our most popular blog posts is the now legendary "Directions to Council Room" which we put together for the first DigiPal Symposium back in 2011. We had no idea at the time quite how popular that particular blog post would be, but we're glad that it has continued to prove a useful guide to finding the Council Room at King's College London. There's legacy for you. Possibly even impact? Inspired by this, the following is a step-by-step photoguide to finding the Nash Lecture Theatre (K2.31), the venue for DigiPal IV. (It can also be used to find the Council Room, which is pretty much next door). Fastened your seatbelt? Good, then off we go.
First of all, you'll need to make your way to the entrance to the Strand campus of King's College London (WC2R 2LS). See map below.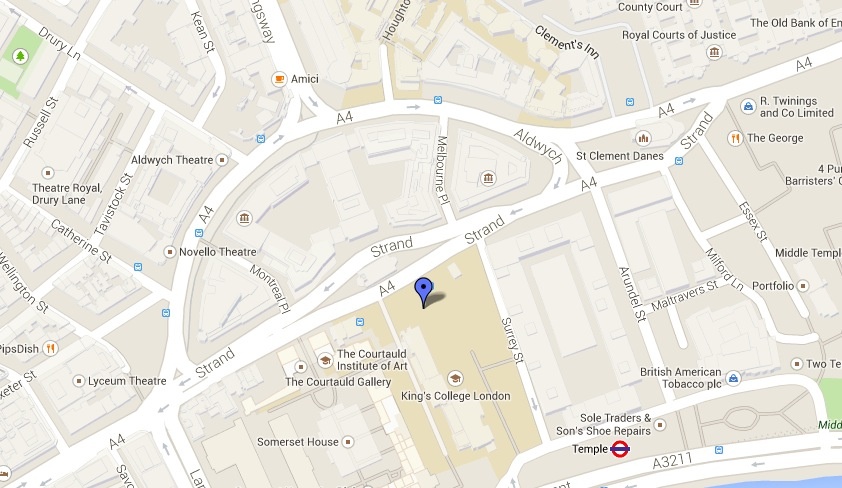 Next, head through the revolving doors: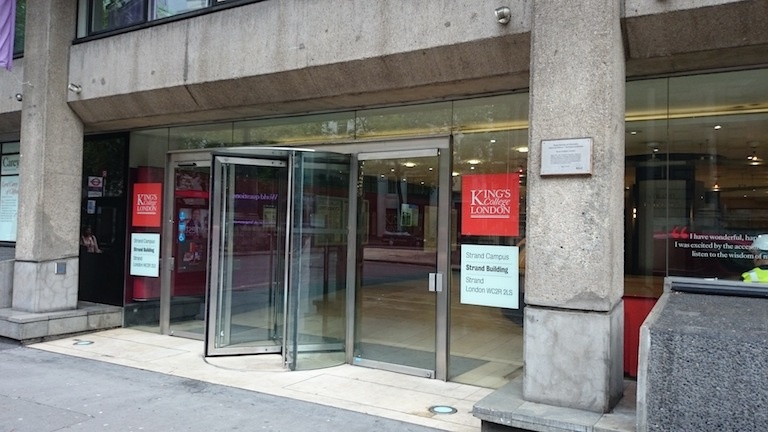 Ahead, to the right of you there will be a reception/help desk. Keep walking straight on, past the lifts on your right. You'll pass through a reddish crossbeam and pillars and will find yourself heading down a long corridor, past a cleaner's cupboard on your left (don't worry if you miss this landmark):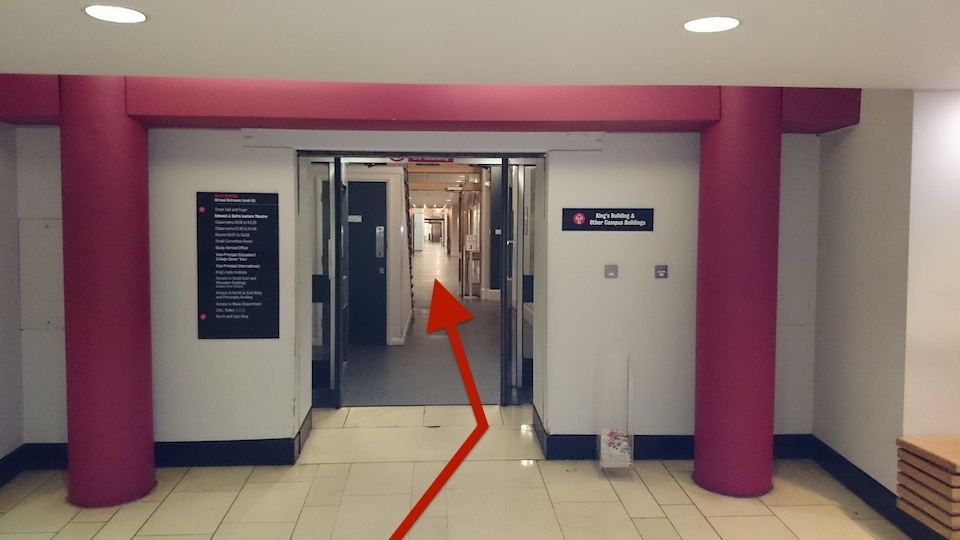 Eventually, after a couple of minute's worth of corridor walking, you'll see the Great Hall on your left. Or rather, a sign telling you that the Great Hall is being refurbished. Sorry, no dancing this time around.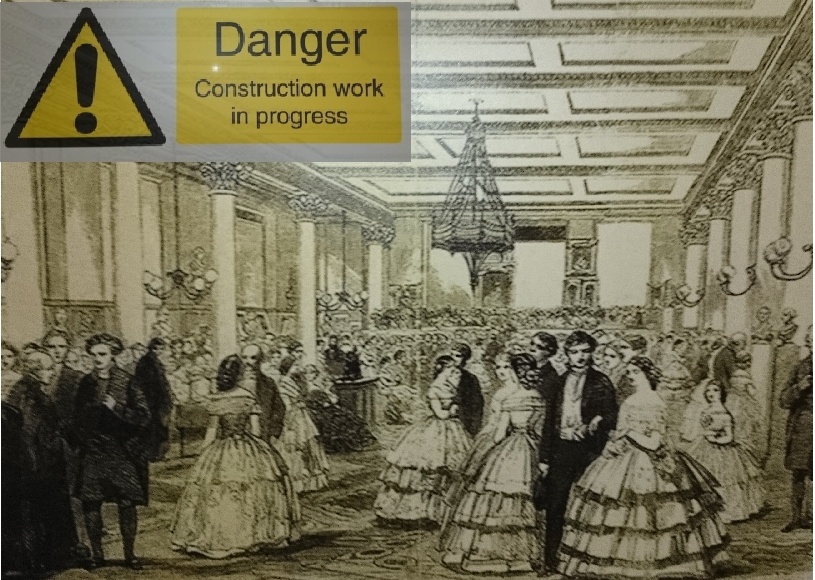 At this point, you may either carry on going and take the lifts a little further down on your left (press "2" for Level 2) or turn right into the foyer area and head up the staircase on your right.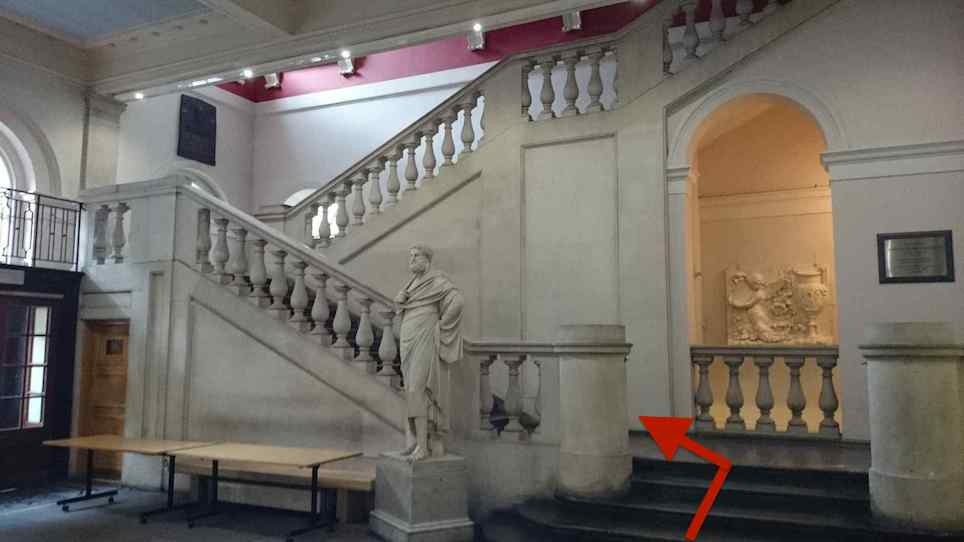 If you opt for the staircase route, then immediately in front of you at the top of the stairs you'll see the chapel: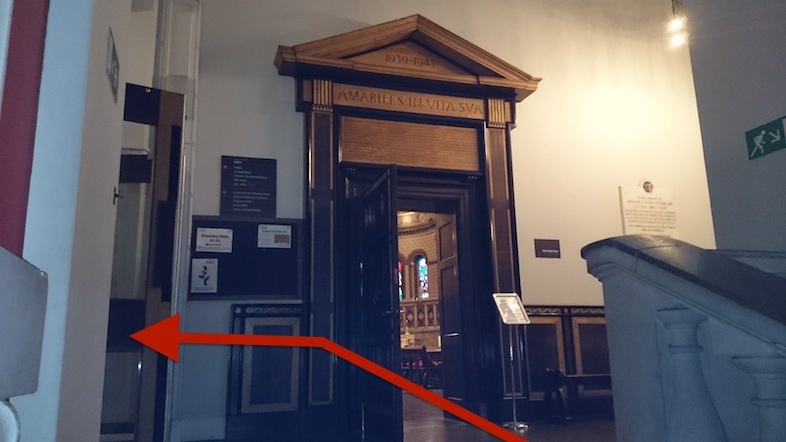 At this point, turn left and head down the corridor. (If you took the lift, turn right as you exit the lift and head down this same corridor):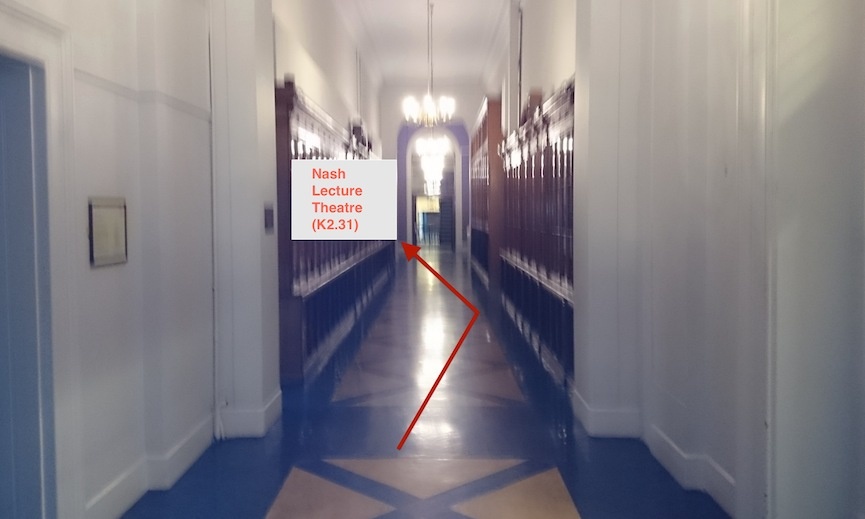 You'll pass various rooms (including the Council Room on your left). Keep heading down the corridor until you see a sign on your left that says "The JKTL Nash Lecture Theatre". You have reached your destination.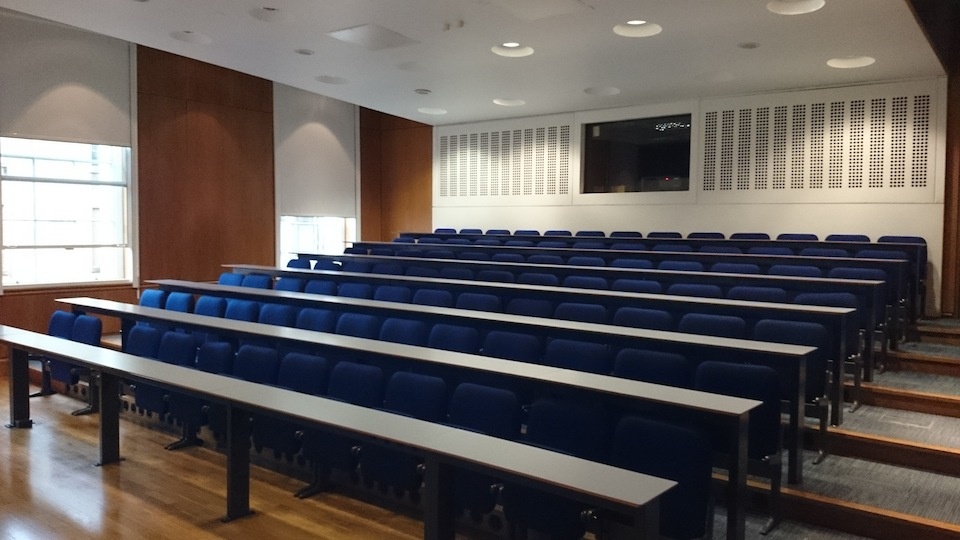 Share on Twitter
Share on Facebook